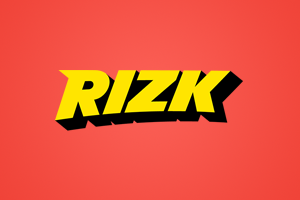 Superhero themed anything has been all the rage in recent years — even if it's not branded, if a comic book aesthetic has been slapped onto, then it fits the genre bill perfectly. Rizk Casino has taken its cues from this trend, it would seem, as it sports a bright red and yellow palette complemented by a superhero estque logo. Love or hate the theme, this 2016 established iGaming site has done a great job of drawing in fans of both online gaming and superhero merchandise.
Operated by MT SecureTrade Ltd, the site holds a dual license from the Malta Gaming Authority and the UK Gambling Commission, thus allowing for UK and international gamers to join. However, while this site is accessible to many, there's quite a few restricted territories to take into account, like the US, and so be mindful of that before joining. A lot of its sister sites, some of which we'll be discussing momentarily, hold the same characteristics as Rizk Casino. However, not all of them will, for example, some of the examples might not deliver sports betting services whereas this label does. Not that this is a bad thing — the variance of the sites, as well as their similarities, help create a sense of familiarity no matter where you play.
Temple Nile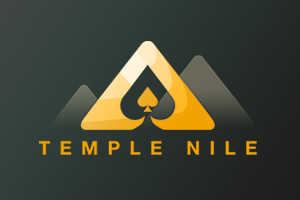 The contrast between Temple Nile and Rizk is felt, and seen, as soon as you load the homepage. Unlike Rizk Casino which has gone for playful and predictable design features, Temple Nile has opted for a high class, highly immersive design, and one which doesn't feel cartoony or childish. It feels opulent. It could be argued that a lot of this is due to the site being launched much later on than its sibling, as Temple Nile casino came out in 2018, thus making it one of the more modern sister sites of this guide.
Also licensed by the same regulators, it's easy to assume that you'll get the same experience when it comes to the games and promotions, however you'd be wrong. One of the obvious ways that Temple Nile stands out is its Temple Bazaar section. This is similar to online casino shops you may have seen elsewhere, however this time around you have a more in-keeping design with the site's overall theme. What is more, the prizes you can win in exchange for your Temple Tokens are quite impressive: designer watches, smartphones, VIP holidays, etc. To be in with a chance to get some of this fabulous rewards, you simply need to be real cash member, e.g. you deposit and wager on the games. This is the only way to earn tokens, so, in this instance, those looking for a freeplay experience may find themselves feeling left out.
Pots of Luck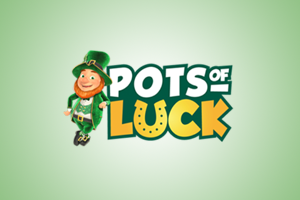 Although this Irish themed extravaganza comes from a different operator, Pots of Luck is very much a sister site of Rizk Casino — they're licensed by the same regulators, they work with the same developers, and they both offer an ample selection of promotions for their users. It's a win-win for players looking for something "different" without being too removed from what you know. So if you love Microgaming and NextGen Gaming, but fancy a more casual experience, then this is the site for you!
If you compare Pots of Luck to Temple Nile, you'll immediately see how this casino takes the traditional novelty themed approach to its design — it opts for playfulness rather than serious sophistication. Nonetheless, while not as polished looking as some of its siblings, Pots of Luck is just as professional as the next online casino, as detailed by its customer support. Pots of Luck casino has three main support options: live chat, telephone, and email. For those of you who choose to contact the team via phone and/or live chat, the operational hours of support are between 8am and midnight. Despite not being 24 hour service, we find that queries are dealt with quickly, thus allowing you to get back to the all important games of the site.
Casino Joy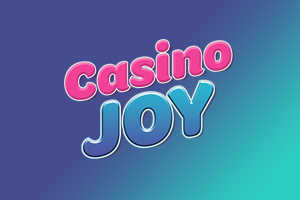 We move from the unpredictability of luck to the pure ecstasy of joy when we visit Casino Joy. Despite not having the most original name, this 2018 released brand is extremely similar to its Pots of Lucky counterpart, most notable in the bold colour palette and arrangement of the interface. They're not identical to one another, but they're highly similar, thus creating this home from home sensation that a lot of iGaming finding appealing. Of course, when you look at both Pots of Luck and Casino Joy, the latter has the more neutral aesthetic due to its lack of novelty theme, and so it makes it more accessible to the iGaming community than its Irish themed sibling.
This sense of sameness but with a twist continues when we look at the activities provided: there's a wide array of titles from the likes of NetEnt, NextGen Gaming, and so on, coming in the form of pokies, table games, and live dealers. Should one of these activities take your fancy, they can be played on both desktop and mobile systems, therefore enabling users of all walks of life to savour the excitement of those reels from whenever they are. And, as always, the services of this brand are licensed; Casino Joy is regulated by both the UKGC and the MGA, just like its sister sites.
Casino Calzone
Pizza lovers rejoice! We've had plenty of themes to savour over the course of this guide so far, but none have been quite so delicious as Casino Calzone. Another one from the MT SecureTrade Ltd family, this site is markedly different from its Rizk Casino elder — the interface is more streamlined, the design is a lot more cartoony, and the theme is heavily saturated throughout the site. It's a totally new experience for fans of the operators, though one that offers software from the likes of Microgaming, Play'n GO, and NextGen Gaming.
Given that they come from the same operators, it makes sense that they share the same licensing, but what they don't share is the same loyalty scheme. Casino Calzone has the exclusive Holy Calzone Wheel, a unique reward system for members of the site to earn real cash prizes and games based goodies. All you need to do is collect Cal's Cash, aka loyalty points, in order to spin the wheel; think back to Temple Nile and its Temple Tokens, that sister site uses a similar system. Although Casino Calzone may not be original in its loyalty scheme, the way the service is delivered is wholly innovative, and so the site really comes into its own when compared with its competitors.
32Red Casino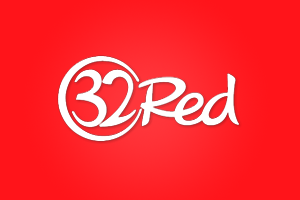 As we get closer to the end of our sister sites guide, we come to one of Rizk Casino's eldest siblings to date: 32Red Casino. Depending on your iGaming experiences thus far, this site might already be well known to you, not least of all because of its unusual design choices. All of the casinos we've briefly reviewed so far have felt like part of the iGaming community — they've all used a similar layout/interface to create that familiarity we crave. However, 32Red Casino is an exception to this rule. Its homepage feels more like a standard business page than an online casino, which is part of its charm but also its undoing.
If you can look past the lacklustre aesthetic, you'll find that the site operates in a similar way to its Rizk Casino counterparts, in that it holds a dual license, has a diverse mix of games, and has professional customer support. Another way in which it delivers is its payment options, arguably a part of iGaming reviews that easily get overlooked. This 2002 established label offers a collection of popular banking methods, such as VISA and PayPal, alongside fast withdrawal times. And while the payment methods may not be as diverse as other online casinos, 32Red Casino has the added bonuses of reliability: it's been around for over 17 years.
Casino Gods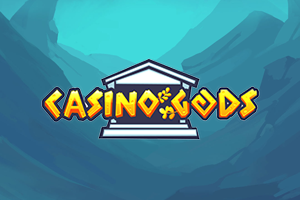 We've looked at the middle child, we've looked at the eldest, but what of the youngest of the family? This is where Casino Gods comes into play. Launched in 2019, it is the youngest sister site of Rizk Casino, and as such, it looks completely different to a lot of its peers. The aesthetics of this site are highly polished but also extremely cartoony, thus delivering a Disney estque experience for those of you who decide to become members. In our opinion, this is the best choice for those who want the most contemporary playthrough of the moment but with some personality added into the mix.
In spite of its newness however, Casino Gods is a fully licensed site thanks to its dual licensing, and is also operated by Genesis Global. What this means is that you're getting assurances of security and experience from the beginning, therefore giving you peace of mind when you need it most. Alongside its efficient safety measures, Casino Gods copies its sisters in that it offers developers of the same calibre, meaning you'll be able to play titles from Microgaming, Play'n GO, and numerous others. What is more, these activities come in a mix of live dealers, one armed bandits, and table top classics for you to peruse at your leisure.
About Rizk Casino Sister Sites
Rizk Casino wasn't the first of its kind to be released, but it has been a label that has influenced other brands nonetheless. As you can see from the list above, while there's plenty of home comforts to be found at any of the six additional sites we've mentioned, there's also many contrast too. When it comes to Rizk Casino sister sites, it's all about the experience you want — do you want high energy, sophistication, novelty, or all of the above? Whatever your final choice, you can rest easy knowing that every one of the brands discussed are regulated, safe environments that provide exceptional gameplay time and again.